PGM & SON
It's been the 'PEST' Year for PGM & SON Pest Control!
TIS THE SEASON TO BE JOLLY! 'TRA LA LA LA LA LA LA
We wanted to share the highlights of our amazing year at PGM Pest Control.


During 2019:
We won Sole Trader of the Year at the prestigious British Pest Management Awards!

In the Herefordshire Business Awards we were Family Business of the Year finalists!

100% Google reviews left by customers rated us as 5 Star!

100% of customers rates us as Excellent on Trustpilot!
We're delighted at the success we've had during 2019 and we're thrilled to be recognised by our customers and peers.
In 2019 we saw a rise in flea and bed bug problems – in all likelihood due to increased globalisation with more people travelling. Other factors have contributed to the rise in these pests such as an increase in second-hand furniture.
We're also seeing an increase in rodents particularly following the appalling weather conditions we had recently which saw many parts of Herefordshire under water.
Of course we're a pest control business but we don't want to see people suffering with pest problems.
We're a unique type of business in that we don't want to see return customers!!
Well, certainly not with the same problem!
In fact, a big part of our business is to carry out pest management and prevention and we handle pest waste cleaning and pest waste removal as well.
So, as the year draws to a close and with Christmas almost upon us, we wish all our customers a very Happy Christmas with Best Wishes for the New Year!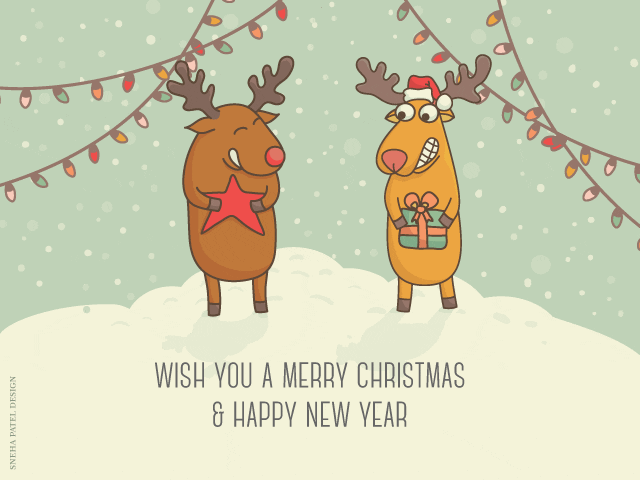 At PGM & SON Pest Control, we'll also be taking time out to enjoy the Christmas festivities but we're still open for business and always on the end of the
'phone or email to offer advice and help.
So, if you have a pest control problem or need some help and guidance give
PGM & SON Pest Control a call on 01981 241 334 or 07964 370480.
We're an award winning, local family run business.
email us at contact@pgmpestcontrol.co.uk
or use our live chat facility on the website
WISHING EVERYONE A VERY MERRY CHRISTMAS FROM ALL AT
PGM PEST CONTROL